Resin Flooring Maintenance Guide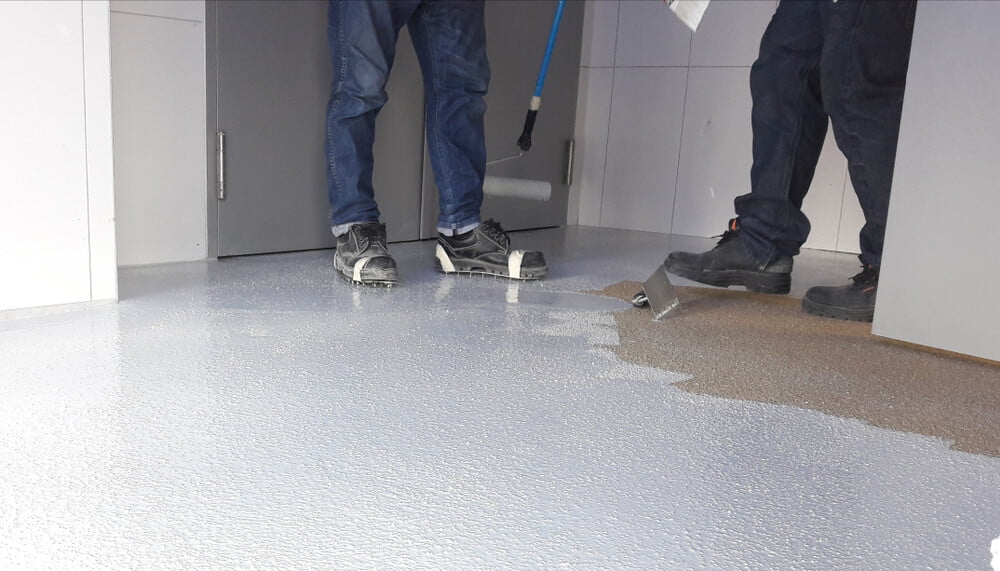 Domestic garage resin flooring is one of the most durable flooring types available today, but it still requires some level of maintenance to keep it in tip-top shape. This resin flooring maintenance guide will walk you through everything you need to know about cleaning your floor with the correct tools and chemicals, as well as what products you can use to perform routine maintenance and protect the floor from damage down the road. These steps will ensure that your floor stays beautiful for years to come.
Prepping a Resin Floor
To protect your floor, there are a few things you should avoid. Never use hard brushes or scourers to clean resin floors – these can scratch and damage your surface, reducing its performance characteristics and potentially leaving harmful residues behind. Similarly, don't use steam cleaners, as these can boil up underfloor heating systems, causing discolouration and surface damage. Lastly, don't clean resin floors with highly acidic products like vinegar or lemon juice.
To clean resin floors, you should use warm soapy water and a soft sponge. This will gently remove dirt from your floor without damaging its surface or leaving any harmful residues behind. If you need to remove hard stains like paint or ink, you should use a non-abrasive cleaning product designed for use on resin floors. Never let cleaning agents come into contact with your floor's underfloor heating systems – instead, dilute them and clean using a soft sponge and warm soapy water.
Protecting a Resin Floor
A protective coating is applied to resin floors at point of manufacture. This coating keeps dirt and moisture from reaching its substrate, reducing wear and deterioration. While it's not strictly necessary to regularly clean a resin floor, a mild soap-and-water rinse once every few months is a good idea to remove any loose dirt or debris that may have collected on top of your floor surface.
In addition to regular cleaning, it's essential to protect your floor from damage. Scuff marks, rips and scratches can cause irreparable harm to your resin floor surface, degrading its appearance and increasing your maintenance costs. However, with a bit of care and diy attention you can minimise wear and tear.
Keep on top of maintenance
Resin flooring is a durable and resilient system, but to maintain its physical characteristics and keep it safe for people to use, it should be cleaned regularly. Resin floors that are in regular contact with dirt or other contaminants can become slippery. This can make them dangerous in wet conditions and can cause serious injuries if they get wet after cleaning has been carried out. To avoid these issues, it's important to develop a cleaning regime and keep on top of the maintenance.